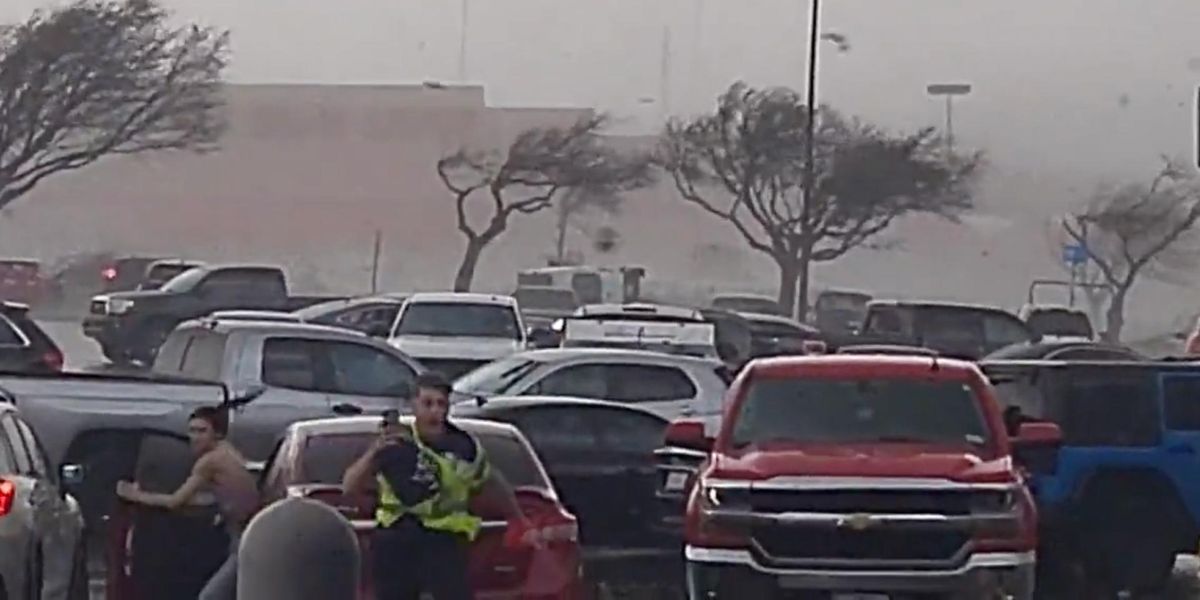 A dangerous tornado roared through the parking lot of a Round Rock, Texas, Walmart on Monday, causing shoppers to flee for shelter in horror.
Viral video captured the moment the tornado tore through the parking lot, sending people frantically scurrying in all directions while trying to take cover.
What are the details?
In video obtained by KTBC-TV, bystanders who were able to scramble to safety were seen and heard screaming for fellow pedestrians to take cover as heavy winds bent trees and kicked up debris throughout in the crowded Walmart parking lot.
Shoppers could be heard screaming, "Go!" "Run!" and "Get inside!" as some attempted to film the destruction and others dove for cover.
"Get away from the windows!" another person was heard shouting as the chaos unfolded.
KTBC cited one person who was reportedly in the middle of the melee and who took to social media to write, "I JUST GOT DRAGGED." The user then shared photos of their legs, which were bruised and bleeding.
The Walmart tornado was just one of several that took Texas and Oklahoma by storm on Monday.
What else?
The station reported that at least two schools in Jacksboro, just outside the Dallas area, sustained heavy damages following the tornado.
The roof of Jacksboro High School was entirely torn off, according to reports.
Jacksboro High principal Starla Sanders said that just moments after learning that the school's roof was torn off, she was notified that the roof at her own home was gone.
"It just brought tears to my eyes. I have lived here for 15 years, and I love this place. It is hard," she said. "Haven't seen, but I hear I don't have a roof on my own house. My kids are safe, and my husband is safe and all the students are safe. That is what is important."
View original article here Source