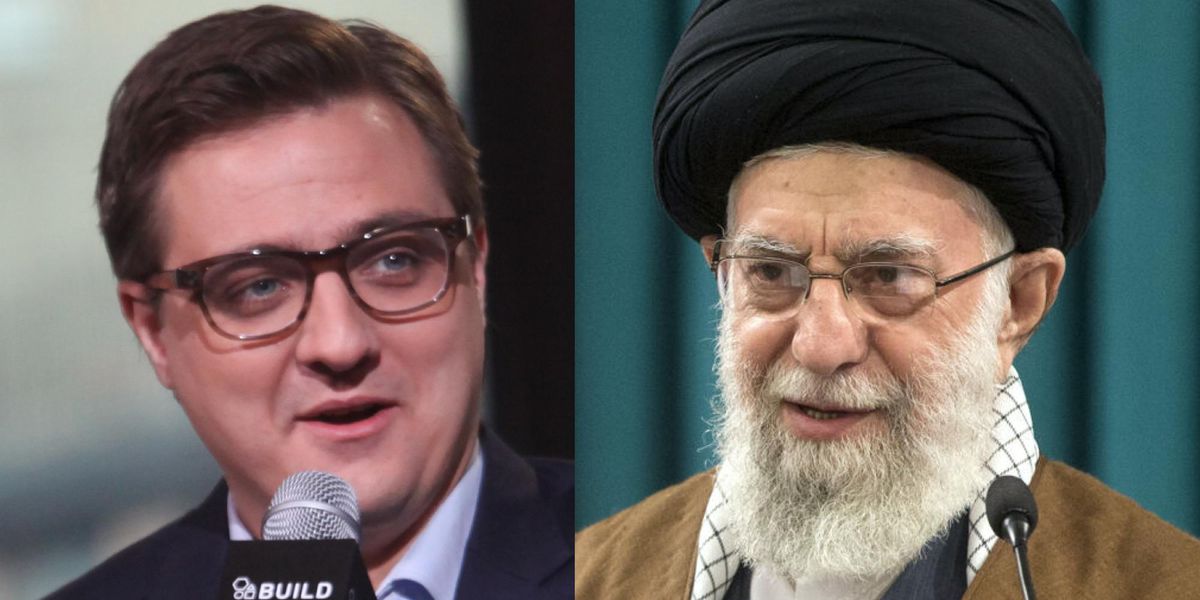 MSNBC host Chris Hayes got lambasted on social media for suggesting that the U.S. alleviate the skyrocketing price of gas by turning to the Iranian regime for help.
Hayes linked to a proposal to buy gas from Iran in response to increased prices as caused by the Russian invasion of Ukraine as well as from growing inflation.
"If you're a) devoted to cutting off Russia's oil revenues and b) worried about inflation and spiking oil prices, this is one possible solution…," Hayes Tweeted.
Critics excoriated Hayes and the suggestion to seek oil from one murderous regime in response to the military aggression of another murderous regime.
"Actually, giving billions to American-murdering terrorists is a really bad idea," responded Republican Sen. Ted Cruz of Texas.
"Oh great, give our money to Iran instead of Russia. Much better than revamping domestic production," read one popular tweet.
"Maybe start producing more of our own oil and gas? You know, like we were doing until Joe happened?" said another critic.
"Or, you know, we could just let Americans make lots of money producing it domestically instead of funding a terror state," another user offered sarcastically.
"Buying oil from Russia and Iran after cutting our own supplies is the act of an imbecile or a traitor. There is no logic to any Democrat environmental idea," responded another detractor.
"Funding terror to end terror?" asked Ian Haworth.
Others pointed out that Hayes had been against the Keystone XL pipeline in 2014, which could have relieved some of the lack of oil supply.
The Biden administration had blamed inflation on everything from supply chain issues related to the pandemic to the "greed" of "meat conglomerates." The pain of high inflation has been cited among the many causes of the very low favorability rating for President Joe Biden ahead of the midterm elections.
Here's more about the soaring price of gas:
Gas prices expected to rise even more www.youtube.com
View original article here Source