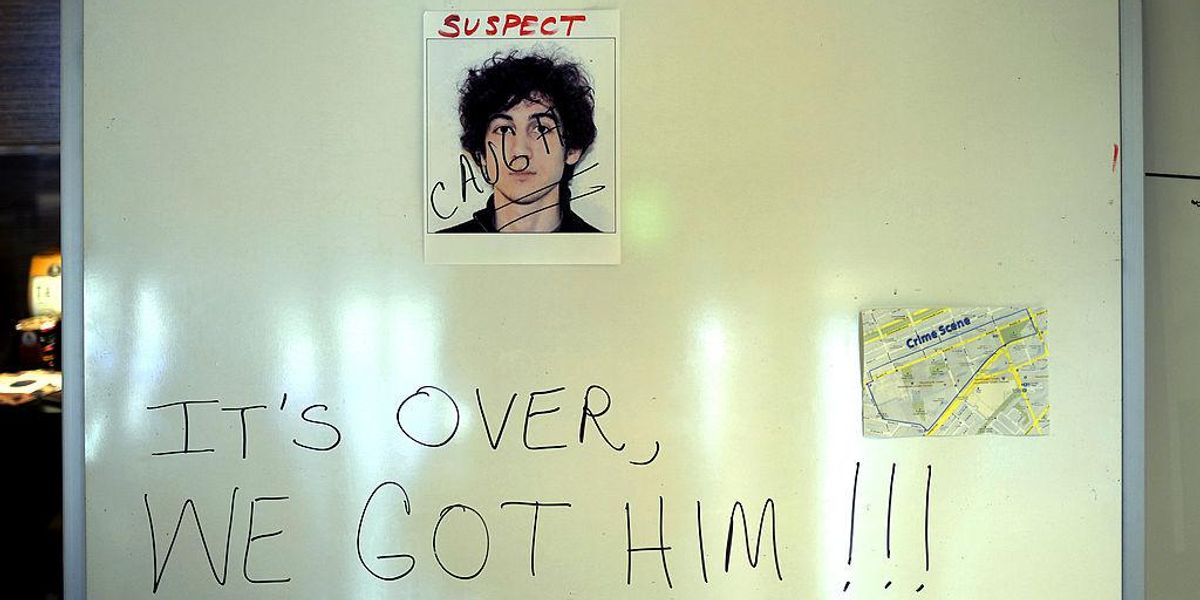 The United States Supreme Court on Friday upheld the death sentence of Dzhokhar Tsarnaev, an Islamic terrorist who was convicted of perpetrating the 2013 Boston Marathon bombing, which killed three people and injured hundreds more, including 17 who lost limbs.
The court voted 6-3 to reverse a lower court decision that had overturned Tsarnaev's death sentence, with the three liberal justices dissenting.
"Dzhokhar Tsarnaev committed heinous crimes. The Sixth Amendment nonetheless guaranteed him a fair trial before an impartial jury. He received one," Justice Clarence Thomas wrote for the court majority. "The judgment of the United States Court of Appeals for the First Circuit is reversed."
Tsarnaev was convicted in 2015 in the deaths of Krystle Campbell, Martin Richard, and Lingzi Lu, who died in the bombing, and also in the death of Massachusetts Institute of Technology police officer Sean Collier, who was killed several days later, among other charges. He and his older brother Tamerlan, both immigrants to Massachusetts from Kyrgysztan, planted pressure cooker bombs near the finish line of the race on April 15, 2013, and detonated them as an act of jihad.
Days later on April 18, after the FBI identified the brothers as suspects, they murdered Collier at the MIT campus, in a failed attempt to steal his gun, and later that night engaged in a shootout with police. Tamerlan was killed when Dzhokhar escaped the scene in an SUV, running over his brother. Dzhokhar Tsarnaev was captured the next day after a manhunt in Watertown, Massachusetts.
During police questioning, Tsarnaev admitted that the brothers had intended to detonate bombs in Times Square, New York, next.
Tsarnaev was convicted on 30 federal charges related to the bombing and the events that followed. He was sentenced to death on June 24, 2015. He appealed his sentence, arguing that he didn't get a fair trial because the proceedings took place in Boston, where the jury would be biased. The U.S. Court of Appeals for the First Circuit agreed, holding that the trial court had erred in issues related to pretrial publicity and had excluded evidence that might have bolstered Tsarnaev's defense.
Then-President Donald Trump sounded off on the court's decision, demanding the "death penalty" for Tsarnaev and later directing his administration to ask the Supreme Court to reverse the lower court ruling. The Biden administration renewed the request, surprising many of the President Joe Biden's supporters, given that the president made a campaign promise to eliminate the federal death penalty. Biden's Department of Justice referred to Tsarnaev as a "terrorist" who acted in "furtherance of Jihad" and who must receive the just penalty for causing "carnage at the finish line."
The Biden administration is currently enforcing a moratorium on federal executions while the government reviews the policy. It is unclear whether Tsarnaev's sentence will be carried out under Biden's presidency.
View original article here Source